Hiroshi Shinkawa
[ Producer , Arranger , Keyboard ]
Born July 26th, 1955 in Tokyo
Blood type: B
Started to study piano at the age of five.
In junior high school, put together a band with
Char
, and entered a light music contest.
While studying at the Nippon University art department took part in concert tours with
Yumi Matsutoya
and
Hi-Fi Set
as music director and key board player. Also was in charge of stage arrangements.
In 1983 he made a serious start on projects as a recording arranger.
Here are just a few of the songs he has worked on.
Asami Kobayashi

" Amaoto ha Chopin no Shirabe"

Tomoyo Harada

"Toki wo Kakeru Shojo"

Yoko Oginome

"Roppongi Junjoha"

Carlos Toshiki & Omega Tribe

"Aquamarine no Mama de Ite"

Shonentai

"Jirettaine"

Carl "Smokey" (Tatsuya) Ishii & Yumi Matsutoya

"Ai no WAVE"

Noriko Sakai

"Aoi Usagi"

Junko Yamamoto

"Tsubasa wo Kudasai"

KinKi Kids

"Ao no Jidai"
Projects that he has worked on as a sound producer/arranger number beyond a thousand.
Ever since 1985 he has frequently done overseas recordings in both LA and NY, to strengthen the bonds he has with many overseas musicians. In January of 1997 he started to think about making something to leave behind something for future generations and with the cooperation of a great number of musicians he started to produce a demo tape. That was when the birth of aosis records took place.
In the year 2000, as one of the producers at aosis records, he has just started on new projects.
---
about aosis records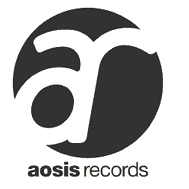 Back in those school days, when meeting with buddies who were crazy about the genre of music called crossover or what is known as "fusion", somebody always ends up saying "Come to think of it, I really haven't been listening to music lately. Whether it be Rock of Jazz, those guys and girls who practically said "Music is our lifeblood, our life" used to talk passionately about music, that part of their persona can no longer be found.

Becoming members of society, an ordinary businessman, some people get married and build their own household, and more than ten years have passed by in the wink of an eye. Every day you are caught up in that hustle and bustle, no longer able to afford time to listen to music that used to be food for your mind, this is a state of mind that everyone must have experienced one time or another.

So now, you try to tune into some FM radio station and...that's right, there isn't any music for adults. The generation that lived out their youth in the '70s, when the most passion was put into music, are now adults. Now they want comfortable music that will deliver a refreshing kind of cool feeling to their ears with just the right amount of artistic essence.

To get rid of this blockaded situation, in order to bring a musical renaissance to adults, aosis records was started. We offer you the fun of easily coordinating music to suit any lifestyle with a musical color palette abounding with variety. It is definitely music with heart, and it is music completely made for adults. Listening to this music will give more richness to your lifestyle, we want you to feel the sadness, relaxation and happiness of the heart.

We, the music at aosis, hope from the bottom of our hearts that...music, like a good old friend, will come back into your life, like in those days when you were young.